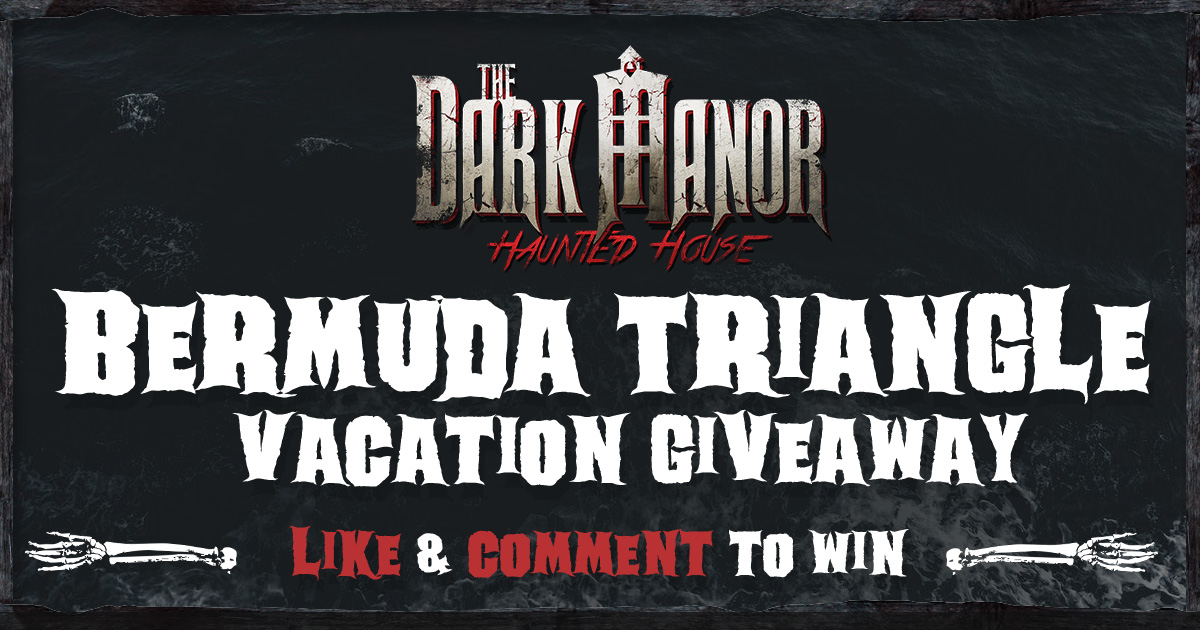 The Bermuda Triangle, also known as the Devil's Triangle, is a mysterious region where a number of aircraft and ships are said to have disappeared under strange circumstances. Popular culture has attributed various disappearances within the Bermuda Triangle to the paranormal or activity by extraterrestrial beings.
The Dark Manor Haunted House is sending two lucky people to Bermuda for 3 days and 4 nights including airfare.
Simply LIKE the contest post and COMMENT about your FAVORITE part of The Dark Manor.
Trip includes: 4 days, 3 nights to a tourist class hotel, round trip airlines to Providence, Hartford, Boston or NYC. Must be 18 years old or trip can be conveyed to a parent or guardian. No purchase necessary. Some blackout dates apply.